Good news, everyone! We broke the fixed slime pipes!
And took this guy down with em: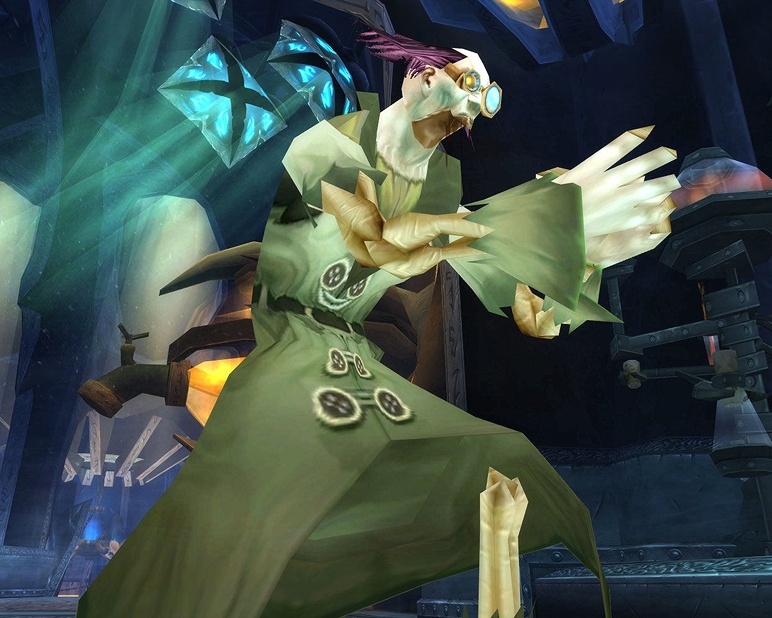 Congrats to everyone!
The second 10-man also made excellent progress, and took down Saurfang and Festergut! Since we are running two 10-man groups, the Raid Priority List will not be used for the time being.
ToGC 10 success!
For the record, we got down Jaraxxus and Horde Champs in 10m heroic tonight, and had excellent attempts at the Twins. Check the DKP listings for who got loots. Grats guild!
DKP change
Just to let everyone know, we have changed the DKP system so that you no longer get DKP for guild donations. Donations, of course, are still encouraged :) The Loot Rules document has been updated to reflect this.
Welcome New Members!
We've been doing a lot of recruiting this week, so let me direct your attention to a few important things:
We are currently in the middle of a transition from primarily 10-man content to primarily 25-man content. This is the transition that tears apart a lot of guilds, so we're trying to handle it the best we can. Our current schedule is: Tuesday, Sunday, Monday will be ICC 10, with a progression-oriented focus.

Wednesdays will be the weekly raid quest, followed by a 25-man ToC. This will ideally change to a 25-man ICC soon, depending on how geared up people are able to get. We will pug to fill missing spots in this 25-man for now.

Thursday, Friday, or Saturday will be a continuation run for the 25-man if for some reason we don't finish on Wednesday.

Raids will go from 10:30 to 1:30 server time - if you'd like for a run to be moved up or pushed back or extended, please let me know! We may be able to accommodate that.

In the links to the left, you will see links to both the guild's current DKP standings, and the Raid Priority List, which is how raid spots are assigned, at least for ICC 10s. Feel free to ask me whether you'll likely be "chosen" for a spot on any given night. Do NOT complain about not getting a spot unless you have read the explanation of how I assign spots and you think I've made a mistake. Raid spots are NOT awarded on the basis of who complains the most.

Register for the forums if you like, but even if you don't, please poke around and get an idea of what we've been discussing. (Currently, it's not a whole lot, but the more people we get registered on the site, the more active our forums are likely to be.)

Enjoy, and welcome to Forsaken Few!